Meet the Team
Mr Neeraj Agrawal BDS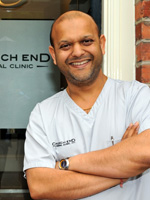 (GDC No: 70950)
Neeraj qualified in 1995 (July 25th) from University of Liverpool, winning the coveted Lawton Medal for Restorative Dentistry. During his time in Liverpool, he co-authored a research paper entitled The Effects of 3,4-MethyleneDioxyMethAmphetamine (Ecstasy) on toothwear which was published in the Journal of Addiction.
Though trained as a general dentist, his clinical interests lie in the provision of cosmetic and reconstructive dentistry, oral surgery and implant-based restoration. He also provides non-surgical treatments for the softening of fine lines and wrinkles, also known as facial rejuvenation. He is deeply committed to post-graduate education and has completed a 2-year Diploma in Dental Implants at the Royal College of Surgeons.
He has attended courses both in the UK and abroad and has been taught by many highly regarded clinicians such as Dr Anna Maciag, Dr Harris Sidelsky, Dr Paul Tipton, Dr Cemal Ucer and Dr Ashok Sethi.
He is a member of the following Dental organisations: General Dental Council, British Dental Association, Association of Dental Implantology, Faculty of General Dental Practitioners & Dental Protection Ltd.
He is married with 3 beautiful children.
His non-clinical interests include golf, listening to jazz, watching 'Bollywood' films and socializing.
neeraj@churchenddentalclinic.co.uk
Professor Avijit Banerjee BDS MSc PhD LDS FDS (Rest Dent) FDSRCS (Eng) FHEA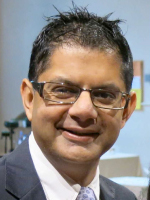 (GDC No: 68745)
Avijit qualified in dentistry from Guy's Dental Hospital (London, UK) in 1993. After a range of clinical hospital jobs in Oral & Maxillofacial surgery and obtaining his FDS RCS (Eng) (1996), he returned to his alma mater as a recipient of an Medical Research Council Clinical Training Fellowship, allowing completion of his Masters in Mineralised Tissue Biology (UCL, 1996) and then a Doctorate in Cariology (1998).
On completing his clinical restorative specialist training, he was appointed Senior Lecturer (2005) and Hon Consultant in Restorative Dentistry (2006) and currently holds a personal Chair in Cariology & Operative Dentistry, as well as Director of Integrated Clinic Care & Conservative Dentistry at the King's College London Dental Institute at Guy's Hospital, London, UK. He has also pioneered and is the programme director of a new distance-learning Masters programme in Advanced Minimum Intervention Dentistry (AMID) at KCL Dental Institute.
Avijit is renowned internationally as a lecturer and researcher, having accrued significant research funding and published extensively in the fields of Cariology (dental decay), minimal intervention / minimally invasive operative dentistry and adhesive dental biomaterials. He holds a visiting Chair in Restorative Dentistry, Oman Dental College, Oman and is the primary author of Pickard's Manual of Operative Dentistry – 9th edition (2011, Oxford University Press, UK), a definitive and internationally respected text in the field.
As well as editing and contributing to other texts, including the 2nd ed of the Clinical Textbook of Dental Hygiene and Therapy, he holds external undergraduate and postgraduate MSc / PhD examinerships in Malta, Brunei and Oman, as well as in Newcastle, within the UK.
Clinically, he maintains specialist dental practice in Restorative Dentistry, Prosthodontics and Periodontics in and around London as well as specialising in the oral/dental rehabilitation of head and neck cancer patients at Guy's Dental Hospital. He is an R&D Consultant / KOL for several major dental companies including 3MESPE, GCUK & Europe, Septodont, P&G Oral B and Denplan. He also sits on the Editorial Board for Dental Update, Primary Dental Journal and the British Dental Journal, as well as the Health and Science Committee at the British Dental Association.
He is married to a specialist dental nurse and has two gorgeous children, who all keep him busy when he isn't thinking about Dentistry!!
Diane Patterson
(GDC no: 244704)
Diane qualified in 2013 from the University of Sheffield. She provides general dentistry under both the NHS and privately and is currently studying for a Diploma in Endodontic dentistry at the prestigious King's Dental Institute, London.
Her interests outside of dentistry lie in keeping fit and cycling. She recently cycled to Paris and back!!
Ruby Glaskie
Qualified in June 2018 from University of Bristol Dental School
Aside from dentistry and keeping up-to-date with the current thinking in the profession, Ruby is a keen keep-fit disciple and enjoys socialising and music to keep calm.
Mrs Sandra Lopes RDN - Practice Manager
(GDC No: 268955)
Sandra took over the role of Practice Manager in March 2018. She guided the practice through the complex bureaucracy of the Care Quality Commission and, with assistance of other team members, achieved passes in all 5 areas of interest.
Before taking on the role, Sandra had been a Dental nurse at the clinic having qualified in 2016. She attends courses to enhance her role as PM and is a key member of the team.
Outside of dentistry, Sandra enjoys cooking, travelling and confiscating her son's Playstation!
Adrianna Mizera - Dental Hygienist
(GDC No: 249902)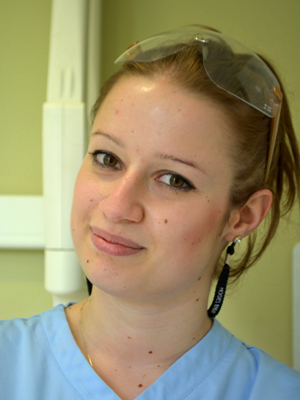 Adrianna joined the Clinic in 2014 as a part-time Dental hygienist. She works with us 3 days/week and works in conjunction with our Periodontal Specialist and other Dentists within the practice, to deliver the best hygiene care for our patients.
Under recent changes, patients are able to see Adrianna directly for hygiene treatment without having to see the Dentist beforehand.
She has recently started to offer AIRFOW stain removing treatment. This is a gentle non-abrasive means of optimal stain removal from the surface of the teeth (Please note: AIRFLOW stain removal is NOT the same as tooth whitening)
Senior Nurse
Ms Marzena Orzechowska (GDC No: 249993)
Dental Nurses
Manuela and Brigitta
Receptionists
Katarzyna Graczyk & Katarzyna Kowalczyk
Anna Agrawal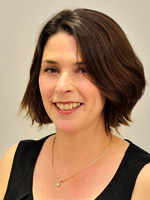 Originally trained as a Medical Nurse, Anna worked at Guys hospital, studied a degree in Psychology and worked as a Health Visitor for several years before leaving it all to raise her family.
Outside of the clinic, Anna is an avid cook and loves baking. She can often be found running around after her 3 children and me!!
anna@churchenddentalclinic.co.uk
Mrs Pushpa Agrawal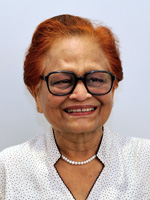 Mrs Agrawal started the surgery in 1969, and successfully ran and managed the practice for the last 42 years.
She has recently stepped back from the daily management of the practice in order to spend more time with her grand-children, tend to her garden and catch up on the things she never had time for in the past.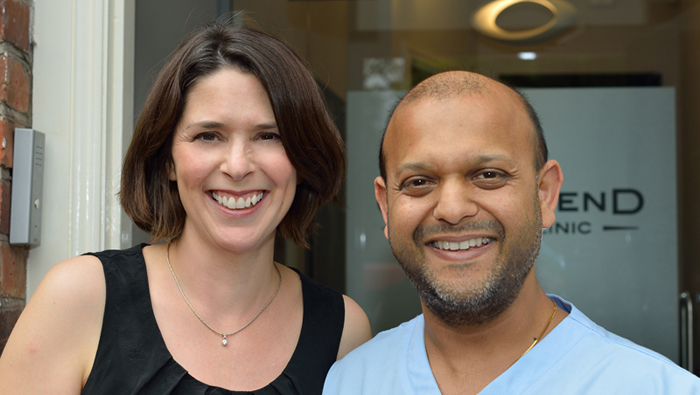 Last Edited on 12/09/2019 08:09